RESIDENTIAL
"Design is not just what it looks like and feels like. Design IS how it works"
Steve Jobs
Design
Next Domus operates in the Residential Market through the promotion of advanced technologies and is the ideal partner for prestigious Architecture and Interior Designers. The technical staff continually researches products that can offer the best choice between technologie and aesthetic appearance. The goal is to find solutions to the realization of personalized projects of their kind.
Bang-Olufsen - BeoVision Avant TV
Vitrum Placche in diversi Materiali dal Corian, Vetro Marmo, e Plastica.
Poltrona Frau - Odeon chair
The appropriate choice of light sources and their positioning in the architectural space plays an important role in the design and construction of indoor and outdoor lighting systems. In an integrated home automation system (sensory presence and brightness, motorized curtains, etc.), natural lighting is automatically compensated through custom scenarios. All this results in a lower energy consumption.
Illuminazione architetturale esterna
Progettazione apparecchi illuminazione su misura
Integrazione con sistemi Audiovisivi
PIETRA PIASENTINA SEMILUCIDA
MARMO VERDE DEL GUATEMALA
VITRUM PRESA E' LA GENIALE PRESA SCOMPARSA
The most advanced and intuitive use experience. Shape, light and sound create unprecedented ergonomics. Vitrum is used with the sight, with the touch, with the hearing.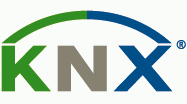 Sicurezza
By integrating the latest IP security technology with Alarm and Surveillance Detection, Video Surveillance and Access Control, the highest degree of management and supervision for the residential sector has been achieved. Each function is remotely monitored thanks to a wide variety of interfaces that allow you to interact with the building from your PC and various portable devices. From all this comes a general ease and flexibility that can be translated into a wide choice for the user of useful functions, especially in a complex installation so far managed only manually.
Controllo accessi esterno
riconoscimento biometrico
TELECOMANDO E VIDEO INTERFONO
Home entrance architecture
"The doorstep is a sort of break, a kind of perceptual slip." Communication as new security architecture.
Android Operating System
Capacitive touch screen 2.4"
Corning Gorilla Glass 3
500dpi fingerprint sensor
Presence Detect technology
Wi-Fi
Battery Back up
Power over Ethernet
5,000 users or 10,000 bio records (1:N)
50,000 users or 100,000 bio records (1:1)
Anti-Shock Vandal Proof
IP65 Rated
Cortex A8 processor 720 MHz
512 MB DDR3L RAM
512 MB Memory
RS-232 & RS-485
Customizable Wiegand up to 512 bits
500,000 logs
IXM WEB compatible
Personalize your entrance intelligently with Biometric technology
We guarantee security at the entrance of your building. You create profiles for each home user by customizing your own environment to your liking.
Audio Video
A high quality audio and video system requires a careful choice. Nexdomus is a leader in the industry, has designed multimedia rooms, distributed video audio systems, in the public and private market. We have realized with the simplicity of use and the quality of the design, increasingly sought-after environments.
Touch control Audio Video
Experience Barco Residential
Residential Barco brings the pinnacle of image and audio technology to the home's exclusive environment. Together with our partners, we create unique experiences to share with our loved ones in the most sophisticated homes and yachts in the world.
Dress your home with a Bang & Olufsen TV and loudspeakers.Made with care and created to challenge reality.
Custom TV monitors designed exclusively to operate in un-ventilated environments and to allow easy and adjustable mounting.
Entertainment experience that goes beyond expectations. Kaleidescape System, is an audio / video entertainment server that changes the way you store and enjoy your own DVD and CD collections inside your home or yacht.
some residential projects
Next Domus s.r.l. Viale Raf Vallone 67 - 00173 - Roma P.iva 08598841008 - © Tutti i diritti Riservati
m. info@nextdomus.it t. +39.06.72630077